market tote —
Jasper/Gold
Product details
Editor's notes
Product details
Polished pebble leather
Inside zip pocket
Turnlock closure, leather lining
Handles with 10 1/4" drop
12 1/4" (L) x 11 1/4" (H) x 6" (W)
Editor's notes
An iconic Coach silhouette since the early 1960s, the Market Tote is effortlessly versatile. Crafted of polished pebble leather, this endlessly useful bag secures with a slender strap and a Coach turnlock.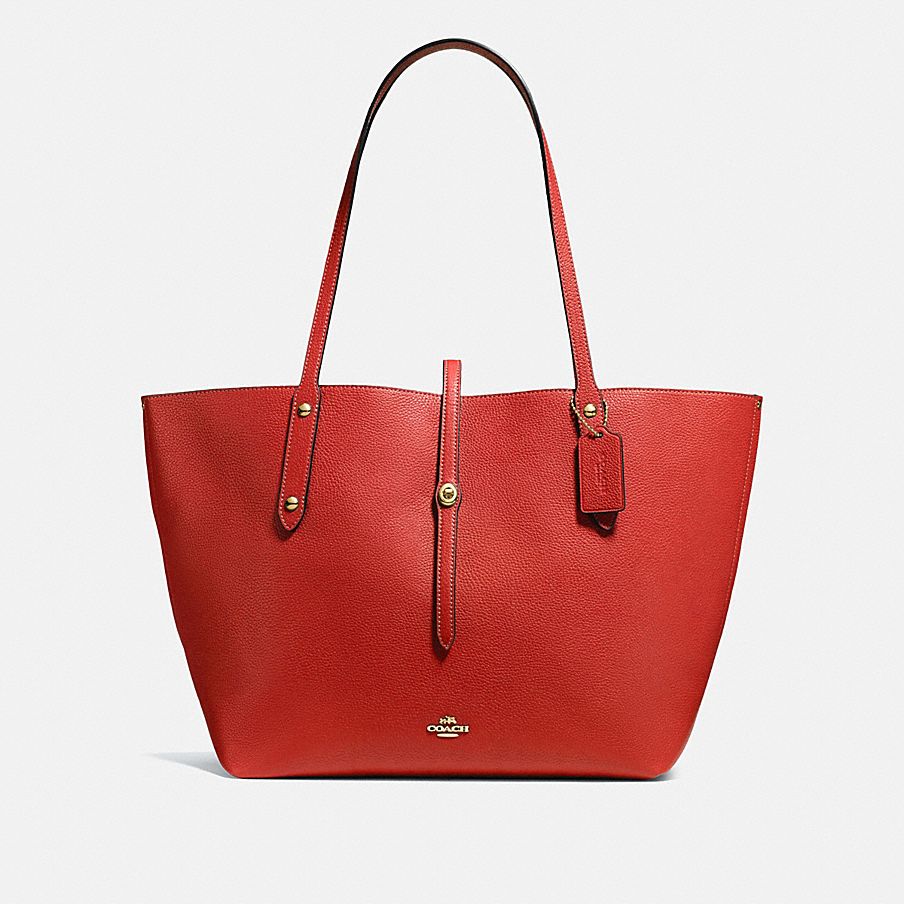 Customize It
Choose your bag, wristlet, wallet or sneaker—
then customize it with our signature details.
Our craftsmen will create it for you.
Make Yours Now